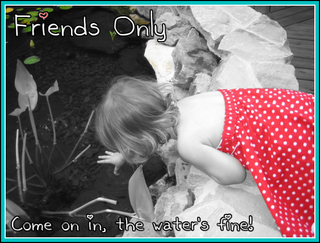 Comment to be added.
FO Banner made by
lola_dark
.
Current Mood:

flirty
I shopped around a bit for a charity organization so that I could donate. I ended up going with Doctors Without Borders. I thought I'd share their website with you all in case you were interested in donating with them as well.
If you decide to give to a charity I thought I would also share this site with you that another friend showed me recently. It had some very helpful info I thought.
www.charitynavigator.org
I've been pretty horrified to hear all of the reports and sad stories coming out of Haiti regarding the recent earthquake. 4 Hurricanes last year for an already poverty-sticken nation- and then you add this latest blow. Sad. Very sad.
I hope you all have a very lovely holidays and Xmas this year (if you celebrate it). Since I was unable to do FL mailings this year with holiday cards, I would like to post this in an entry for you all.
(
Happy Holidays from me
Collapse
)
Just thought I'd spread the word on a friend of mine from my FL that's got a shop on etsy.com-- The ButterflyFactory--
daisy4u
's got some nice landscape photos for sale in her shop if anyone's in the market.
Go here if you'd like to see her stuff.
http://www.etsy.com/shop.php?user_id=61282&order=&section_id=&page=1


Some of the cuts I made were because I felt like they were updating their own journals and yet not reciprocating by commenting in my own. I just feel that if you have enough time online to update your own journal regularly, then you have time to comment in mine as well occasionally. I did keep a few of these that maybe I shouldn't...if you've been bored by my posts, please consider this your option to cut me as well. I understand if you feel like we haven't been clicking (it may be mutual).

A few of the people I cut were friends I've had for awhile but just weren't posting on any regular basis here anymore. If you'd like to continue a casual friendship if you are so inclined-- you all are always welcome to friend me on FB.

I wish you all well. No hard feelings I hope.
I've been meaning to clean up my FL for awhile. A few of you (jenn & Karen in particular) I keep up with already on FB and you've mostly only been posting there anyways. I hope you don't take it personally that I cut some of you from LJ. I just wanted to clean up my FL here because I've been posting some personal things lately, and I'd like to keep those personal thoughts for the people that read and post regularly here on LJ.
I've seen Maddie's Spohr's story through a few of the blogs that I read, but I wanted to pass it along in case anyone missed it on my FL.
Such a sad sad sad story. I always hug Tanner and Rachel just a little tighter when I hear about things like this.
Her funeral is today at 2:30 pm (CA time). ..
Story and mom's blog is here:
http://remembermaddie.com/
Wear purple today if you would like to participate.
Or you can donate here on their site for the March of Dimes:
http://www.marchforbabies.org/personal_page.asp?w=131032674&u=marchformaddie&bt=2
I used this awhile back when I signed up for a cvs card. I noticed they were offering this special again if anyone on the FL is interested and has a CVS card.
Basically, you get 50 free prints for signing up for CVS' photo care acount. The one stipulation is that you need to have a CVS card, but you can easily sign up for one of those online as well.
Don't say I never gave you anything ;-P
http://cvs.pnimedia.com/extracare_signup.aspx?WT.mc_id=EM_DYN_091808_Photo_50
Rock on man! Happy Birthday!!!!!!!!
Hit play...
http://www.last.fm/music/Elvis+Costello/My+Aim+Is+True/Watching+the+Detectives
Wow...54...I really am old.
Here's my first pass:
anne_nahm
...she doesn't have a shop but she could totally charge for her humor. I would buy everything she ever wrote! You can find her here as well on
her publc blog.
amypooh
has a mimi blanket shop but I can't seem to find the link?
Oops...
phenway
has the
Miniblisscakes
site. Although she's not on my FL, I've seen her around and she's got some cute stuff!
blamedstarlie
has a shop where she sells her beautiful jewelry called
Mermade Baubles
.
linnzi
has an online graphics site where she posts her amusing cartoons called
Blibbiidy Blobs
and also has tshirts and apparel for sale.
captivatedheart
has an etsy shope and also a journal for her
felted needlework projects.
They are soooo cute!
daisy4u
has a Cafe Press shop where she sells apparel with cute sayings called
The Butterfly Factory
.
devil_kitty_1
has an online ebay store called
Sweetpea Boutique
.
gaelstreasures
has a website where she sells her amazing celtic jewelry--
Gaelstreasures.com
.
juicytoots
has a cloth diapering website where she sells her beautiful diapers --
Juicy Toots.
I just added
kingsoverqueens
and wanted to say welcome! Here is a link to her cloth diaper store-
Cloth Babies
.
mermccau
? I was thinking you had a site for Mirth and Merriment, but couldn't find it?
pikaboo25
has a website where she posts all of her crafty projects
here.
shabbyesque
is an awesome photographer and she has a new website but I can't find the link?
twinklieetoes
has a cute etsy shop called
Made By Mama
with all kinds of baby goods!
ETA:
akamom
takes graphics requests for baby announcements & invitations here
akamom_graphix
. Her stuff rocks!!!!!!!
mommytomy2girls
has an Amazon store that sells kids toys at
A&D Toys.
yellowitchgrl
has a store
Sarah's Stitches
here where she makes beautiful quilts & other cloth diapering necessities.
Ok...I know I am missing some and there were a few where I just couldn't find the links. If you have a talent, community, crafts, website, etc and you feel like sharing please do!!! I hope you all enjoy!!!!
I have met some amazing ladies online with some great talents. I'd like to take this opportunity to introduce some of you all to each other and to share as many of your websites, groups, etsy shops, etc. with each other as possible. I know I am going to forget some, so please reply to this comment with your info if I've missed it.